Welcome,
​
Today begins a journey, a challenge, and for me a step in a new direction. If you have been following me for the past few months. Then you have heard me mention in almost all my videos LabEveryday. For me it had become a way of life way before it became a movement.
​
But let me first clarify LabEveryday is about working daily to improve your skills and ultimately yourself. That could be in networking, systems administration, coding, writing, cooking, and even fitness.
​
My goal with LabEveryday.com is to create something greater than myself. Providing a platform for all I.T. professionals to share and collaborate to help our future tech community grow and excel.
Frequently asked questions
Where do I start in Information Technology?
---
This is a great question and the short answer to this question is to just start. Check our blog posts and forums to find out the many areas in IT and pick one that interest you most. You will also want to research how the job market in your area is for that particular career field.
---
Certification or college?
---
Another great question and the answer to this depends on your situation. In most cases certifications will be a heck of a lot cheaper. But if you have scholarships and time then a degree can really benefit you. Either way, my suggestion is to make a wise decision.
---
How do I get CCNA certified?
---
My favorite question and I made a post and video about this here.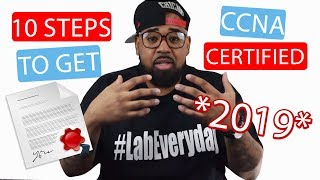 ---
How Do I LabEveryday?
---
Honestly this depends on what you are trying to accomplish. The first step is to create a plan. Check it out this post here for more info.
---
---